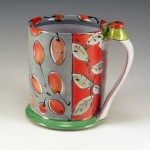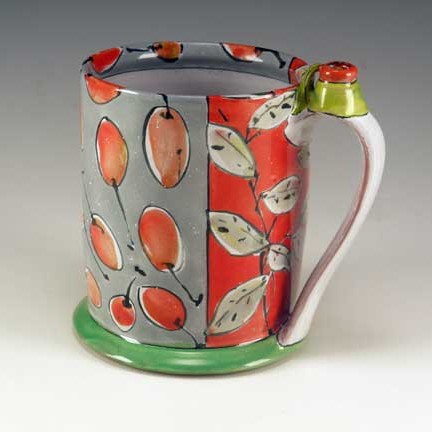 I am a potter, and teacher of ceramics at University of Florida, Gainesville, FL. My web site, LindaArbuckle.com, has additional information, including ceramic technical handouts. My studio work is usually earthenware, often majolica-glazed and mostly decorated functional ware.
My home and studio are outside of Micanopy, FL, where I live next to wetlands with my potter spouse, a large monster-truck mix dog, cats, and chickens .
Nature and making things are life-long interests, with involvement as time permits with food and cooking, knitting, ceramic materials, computer geek things on an end-user basis, gardening, wildlife, drawing, reading fiction, beading, sewing, and other passing interests. I was a teen in the sixties, and appreciated the ideas of making and doing first-hand to enrich and transform life. The sense of adventure and engagment in the thrill of the chase of creating keeps me going back to the well over and over. When I finally got to art school, I found I was not alone, and feel very at-home in the community of other makers. It's a values-driven world of thoughtful people, usually in both senses of the word, and I feel fortunate to be in those worlds.
Studio life has been a slow the past several years. Arthritic changes have necessitated knee replacements, and joint renovations on my hands. I continue to make things, and am picking up speed these days, hoping recovery from my various amendments is the last I'll see of that for a while.
My web site is continuing content about my studio career. This blog is intended to be a more changing kiosk of what's up at the time.